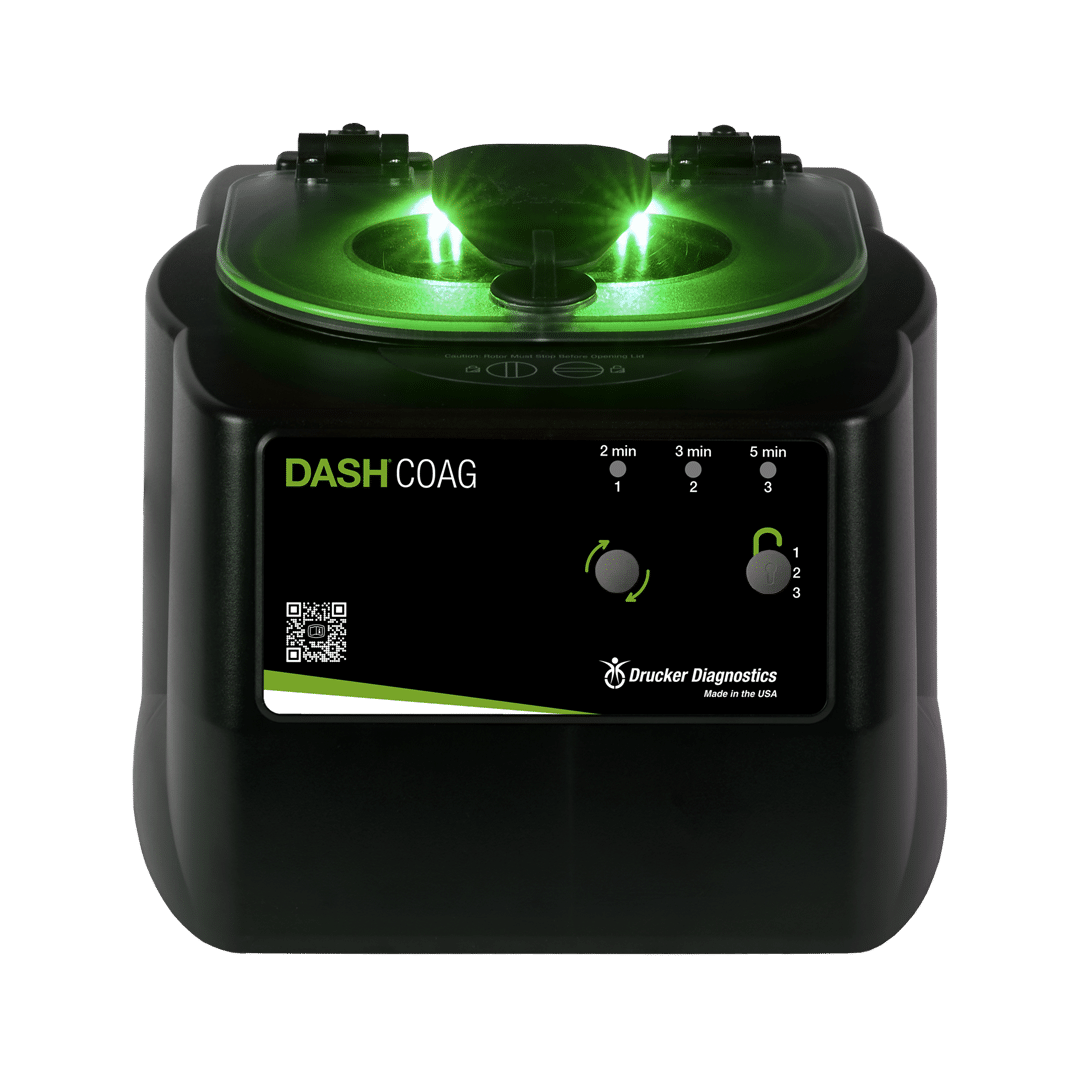 DASH Coag
2-3-5 Minute STAT Coag Centrifuge
Capacity: 12 tubes, up to 75 mm (4 mL)
Max RCF: 4,400 xg
Max RPM: 6,600 RPM
Rotor: Fixed angle
Weight: 12 lbs (5.4 kg)
Dimensions: 12 x 14 x 9 in (30 x 36 x 23 cm)
Warranty: 2 years (lifetime on rotor)
Produce high-quality coags in as little as 2 minutes

Set and lock to a single setting, or customize in the lab

LED lid lighting indicates cycle status

Designed, built, and supported in the USA
Easy to Use
Stop wasting time adjusting settings or navigating complicated menus. The DASH Coag's simple interface makes it easy to select a cycle with the press of a button.
Easy to Monitor
Always know when samples are ready with the DASH Coag's LED lid lighting system. Lights clearly indicate when the centrifuge is ready, running, and done.
Eliminate Wait Time
The DASH Coag's compact size, light weight and small footprint allow it to be used in an array in accessioning to eliminate queuing and reduce turnaround time.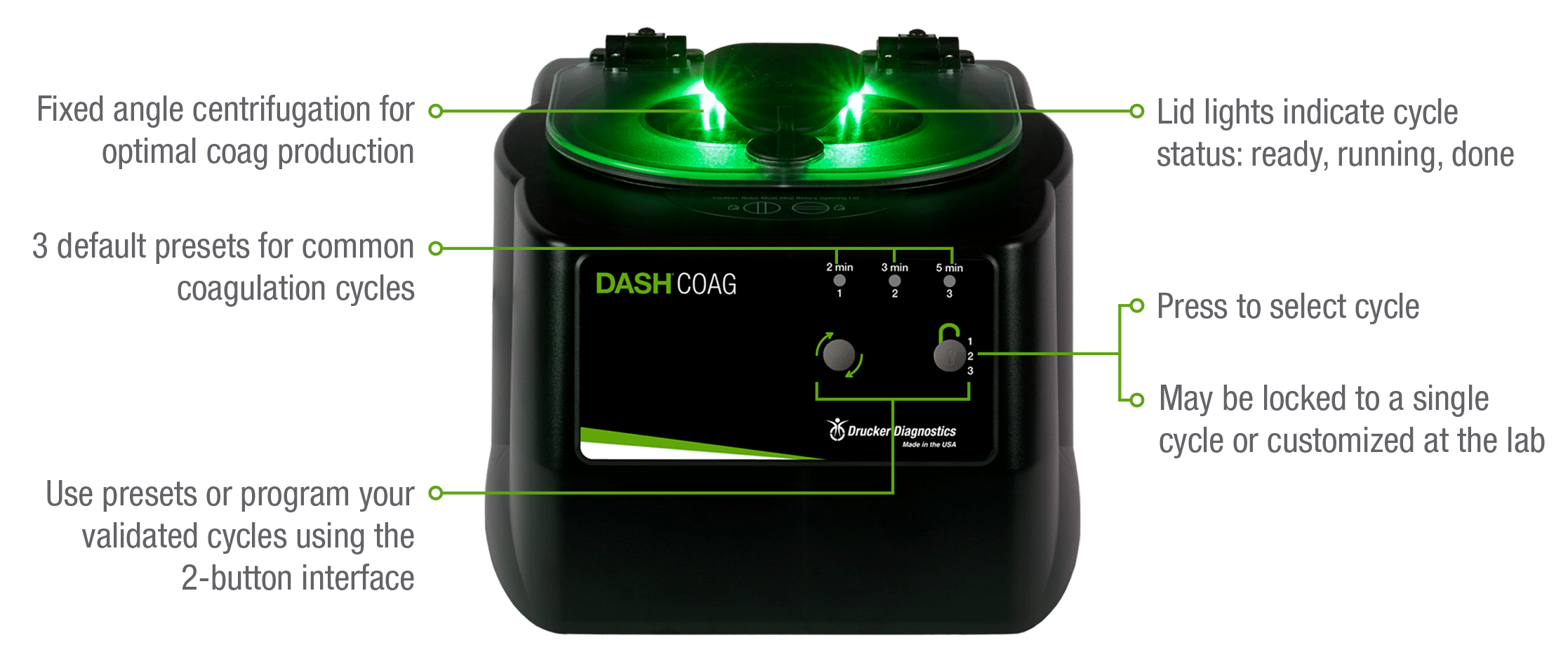 Reduce turnaround time and produce high-quality coag and platelet poor plasma in minutes with Drucker's DASH Coag centrifuge. The user-friendly set-and-lock controls streamline STAT lab operations and eliminate errors. Simply select your desired runtime from the DASH Coag's three preset cycles and spin with the press of a button. The fixed angle rotor remains at a 45° angle during processing, ensuring high quality samples every time.
Capacity – 12 tubes, up to 75 mm (4 mL)
Applications – coag, platelet poor plasma
Height – 8 in. (20 cm)
Width – 11 in. (28 cm)
Depth – 13.5 in. (34 cm)
Weight – 12 lbs. (5.4 kg)
Max Speed – 6,600 RPM
Max Force – 4,400 xg
Warranty – 2 years (extended available)
Want to learn more? Request more information