BOOST: One Centrifuge, Any Tube
Fits your largest tubes. Accommodates all your IFUs. The only centrifuge you'll ever need. Learn more »
Streamline STAT coag processing
Reduce turnaround time and produce high-quality coags in minutes with the DASH Coag. Simply select your desired runtime from the preset cycles and spin with the press of a button. Learn more »
Blood banking made easy
Based on the world's most popular blood banking centrifuge and using the same rotors, the SERO 12 facilitates high-quality blood grouping, typing, cross matching, and more. Learn more »
A better way to spin STAT
STAT processing is faster and easier than ever with Drucker's DASH centrifuge line. Reduce turnaround time with our set-and-lock Apex models or the digital DASH Flex 12. See the full lineup »
Streamline your lab with HORIZON. Set and lock your preferred settings with our standard line, or choose HORIZON Flex for a digital display and complete cycle customization. See the full lineup »
ABOUT DRUCKER
DIAGNOSTICS
Drucker Diagnostics is the world's leading manufacturer of clinical benchtop centrifuges. Our STAT, routine, and blood bank centrifuges process millions of blood samples for patient testing and diagnostics every day.
If you have ever had your blood drawn and tested, it was spun in a Drucker centrifuge. 
All Drucker products are proudly designed, built, and supported in central Pennsylvania, USA.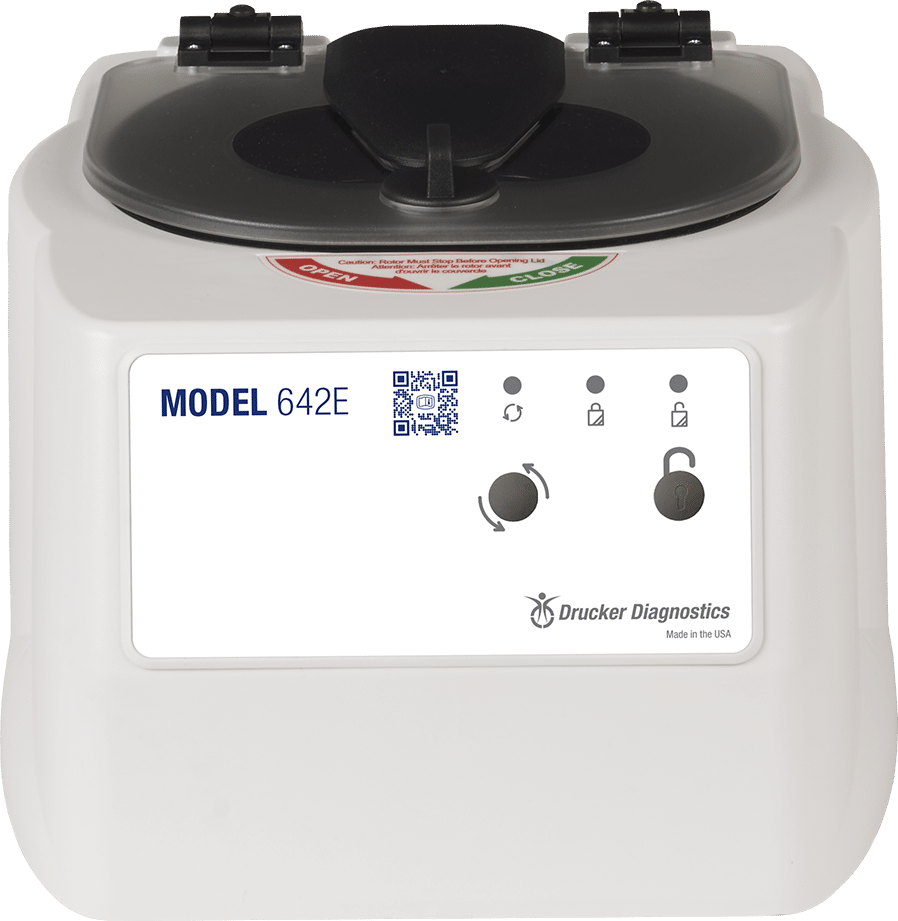 As one of the world's leading centrifuge manufacturers, Drucker Diagnostics offers a wide range of products for a variety of clinical applications. From horizontal and fixed angle routine models to STAT processing, our centrifuges improve specimen integrity and reduce turnaround time.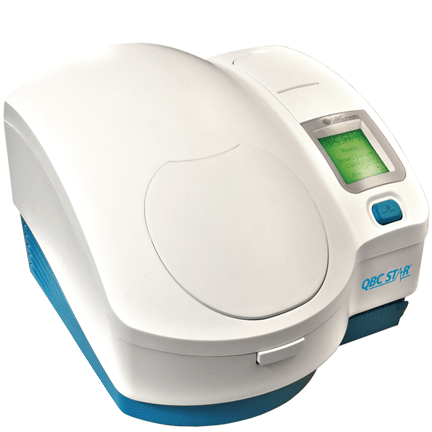 Get results in just seven minutes with Drucker's exclusive Dry Hematology technology. Perform a complete blood count from a finger prick, heel stick, or venous draw without using any liquid reagents. Perfect for use in pediatric offices, cruise ships, remote locations and more.
WHY CHOOSE DRUCKER DIAGNOSTICS
Founded in 1932, Drucker Diagnostics has been manufacturing clinical centrifuges for almost 90 years. In that time, we have become an international leader in centrifuge and lab equipment production. Our products are the trusted choice for reference laboratories, hospitals, community and rural clinics, physician offices, military field facilities, and cruise ships throughout the world. We proudly produce all of our equipment here in the United States. Drucker's operations centers are located in Port Matilda and Philipsburg, PA, near Penn State University.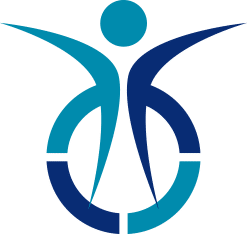 Centrifugation Specialists
MAKING PEOPLE SAFER, HEALTHIER, AND MORE PRODUCTIVE
Designed for the clinical lab
Consistent uptime for sample preparation
Blood, chemistry, coagulation (coags), cytology, platelet poor plasma (PPP), urinalysis, serum, general cell and tissue analysis, and more
STAT CENTRIFUGES
Built for TAT reduction
Powerful performance when every second counts
Blood, chemistry, coagulation (coags), platelet poor plasma (PPP), serum, and more
Designed for typing and cross matching
Drop in replacement for the world's most popular blood bank centrifuge
Compatible with your existing rotors
HEMATOLOGY
No liquid reagents

Provides a 2-part differential CBC

in just seven (7) minutes
Ideal for remote locations, or where medical personnel are not available and immediate results are critical
QUESTIONS? CONTACT US NOW
"*" indicates required fields
Designed, built, and supported in the USA