Centrifuges to Light Up Your Lab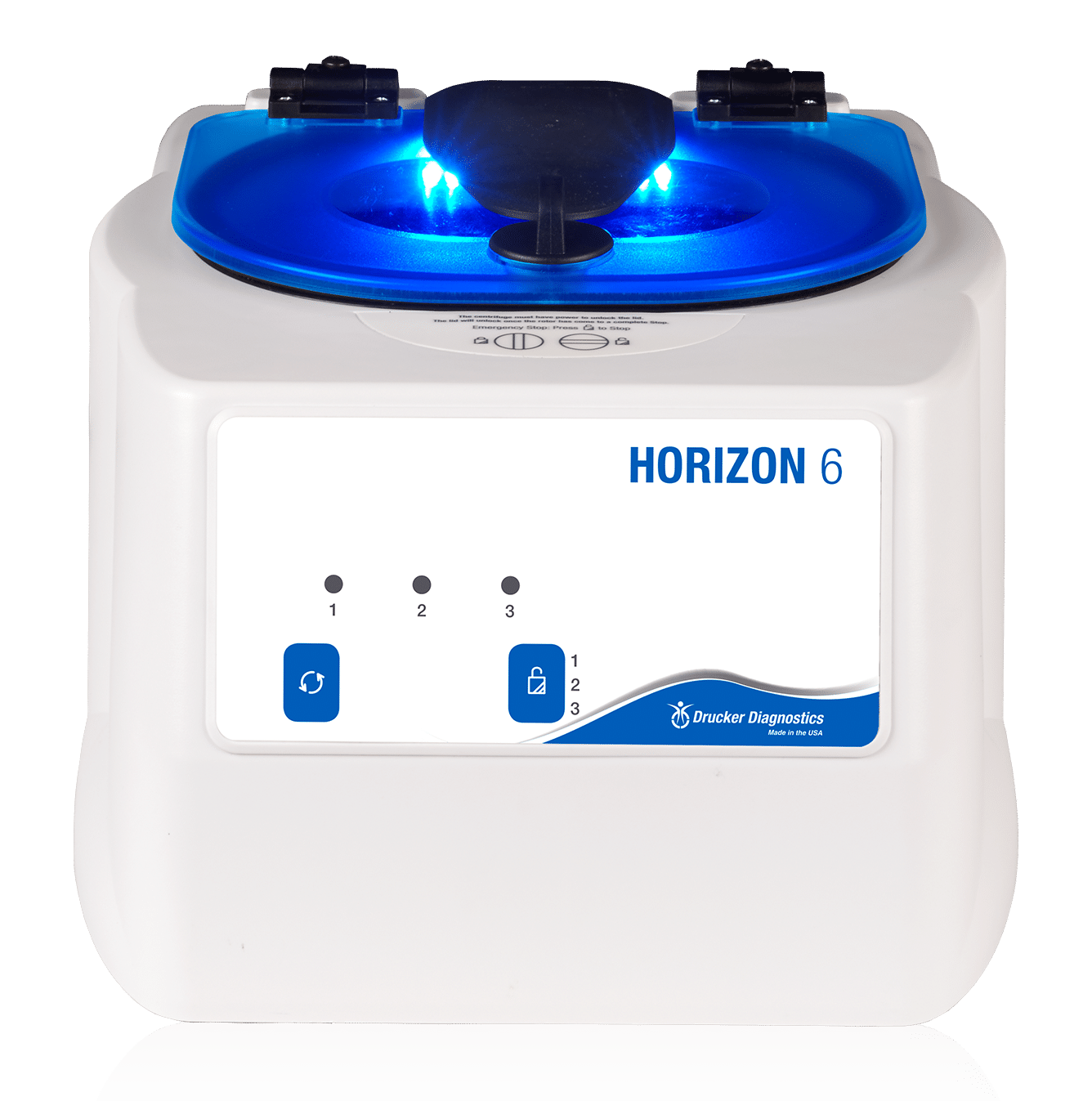 Choose from chemistry, coag, or urine presets or program your validated cycles
Easy monitoring: lid lights indicate cycle status (ready, running, done)
A centrifuge for every need: capacities of 6, 12, or 24 tubes, horizontal or fixed angle 
SIMPLIFY YOUR LAB WITH HORIZON
Simplify, streamline, and standardize with Drucker Diagnostics' Horizon routine centrifuges. Easy to operate and versatile, these centrifuges combine the functionality your lab needs with new features to seamlessly improve efficiency and workflow. See cycle progress at a glance with the Horizon's cutting-edge LED lid lights: off when the centrifuge is ready to be loaded, on when it's running, and flashing at the end of the cycle until the lid is opened. From easy-to-use centrifuges preset with cycles for Chemistry, Coag, and Urine (but adjustable to your lab's validated settings) to our fully programmable Flex models, this range of centrifuges has the features to fit any laboratory need.
Lid lights indicate status

Small footprint saves space

Quality at an affordable price

Chemistry, coag, urine, PRP/PPP

Universal tube holder fits all common tube sizes and brands
SIGN UP NOW TO LEARN MORE
Be the first to know when the Horizon centrifuges are available for purchase.
VIEW THE FULL HORIZON LINEUP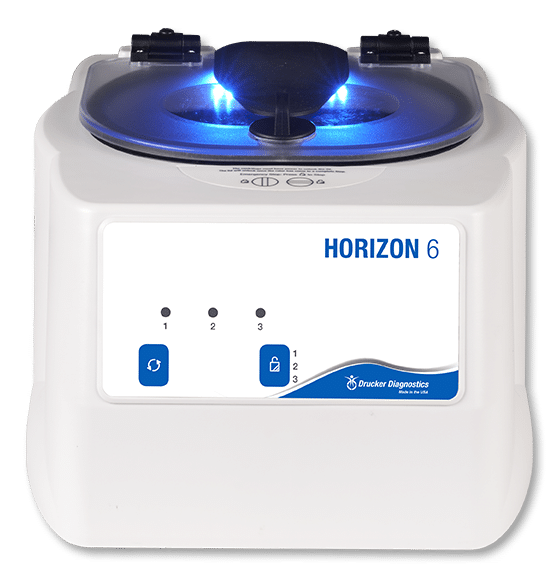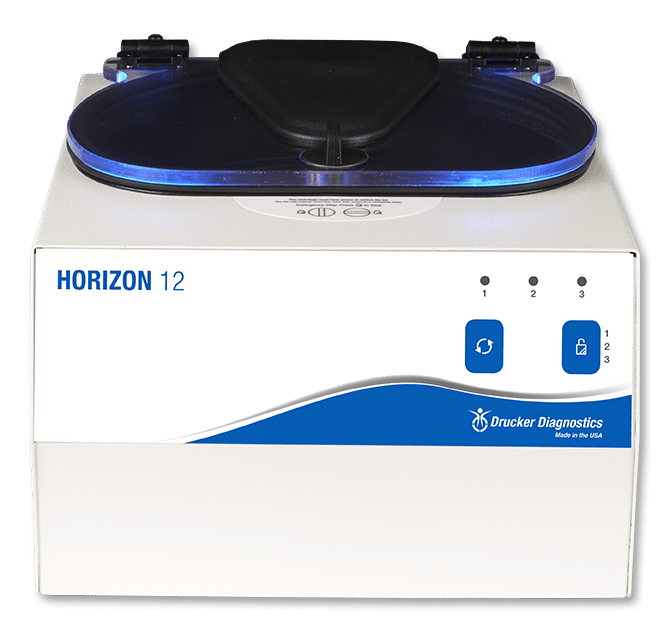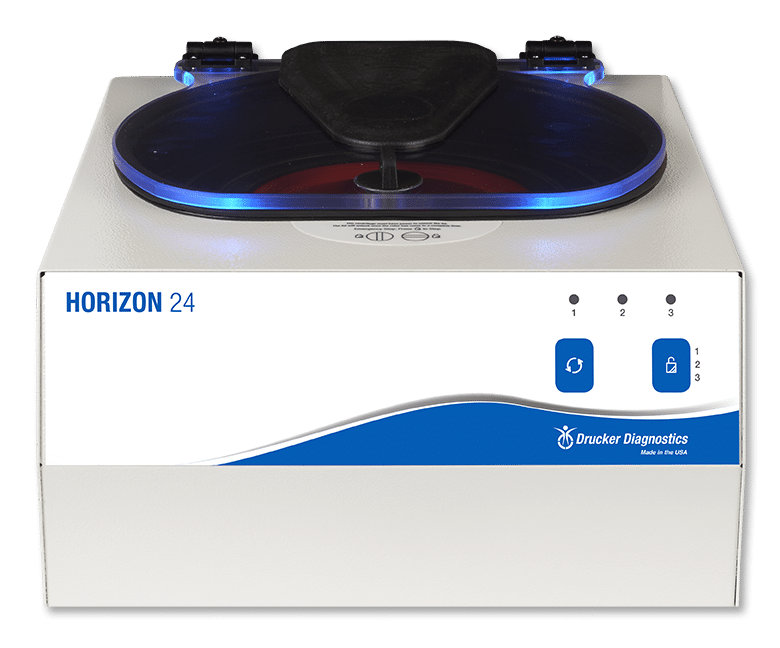 Horizon 6
6 tube capacity (75 & 100 mm)
3 presets, or customize with your lab's validated settings
Ideal where space is at a premium and consistency is key
Horizon 12
12 tube capacity (75 & 100 mm)
3 presets, or customize with your lab's validated settings
Ideal for medium labs where consistency is key
Horizon 24
24 tube capacity (75 & 100 mm)
3 presets, or customize with your lab's validated settings
Ideal for high volume labs where consistency is key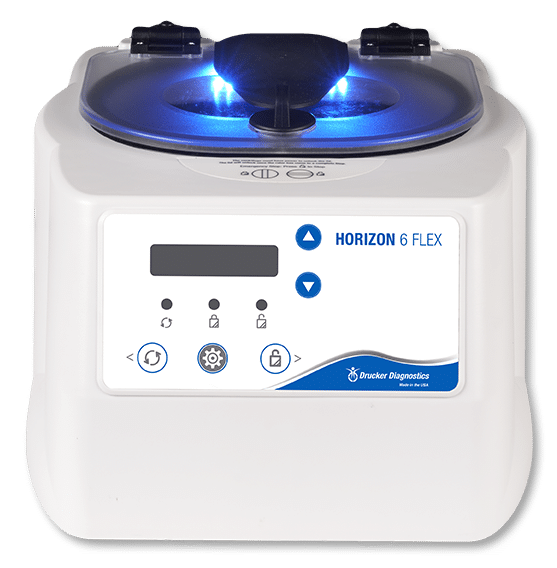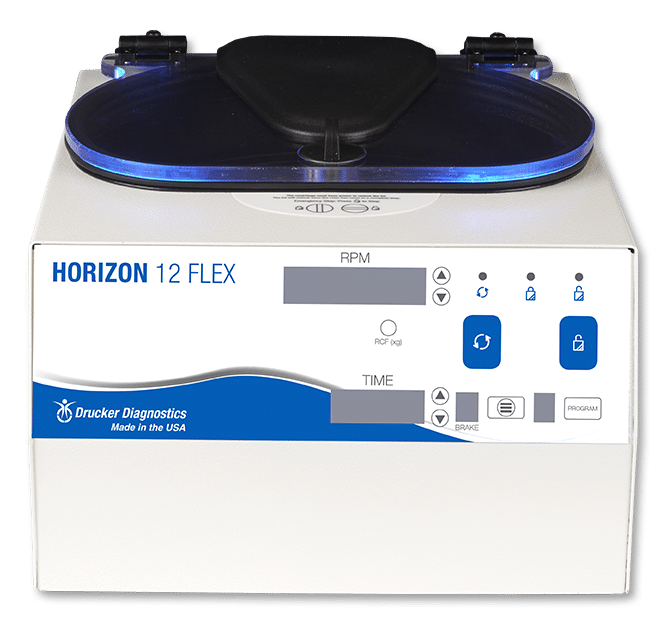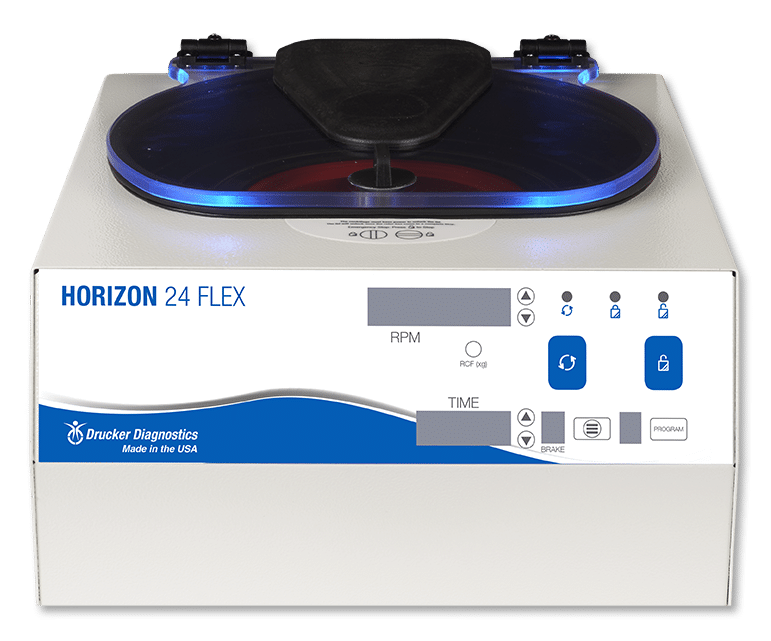 Horizon 6 Flex
6 tube capacity (75 & 100 mm)
10 programmable cycles, digital display and speed/time control
Ideal for labs where flexibility is vital and space is tight
Horizon 12 Flex
12 tube capacity (75 & 100 mm)
10 programmable cycles, digital display and speed/time control
Ideal for medium labs where flexibility is vital
Horizon 24 Flex
24 tube capacity (75 & 100 mm)
10 programmable cycles, digital display and speed/time control
Ideal for large labs where flexibility is vital
Designed, built, and supported in the USA