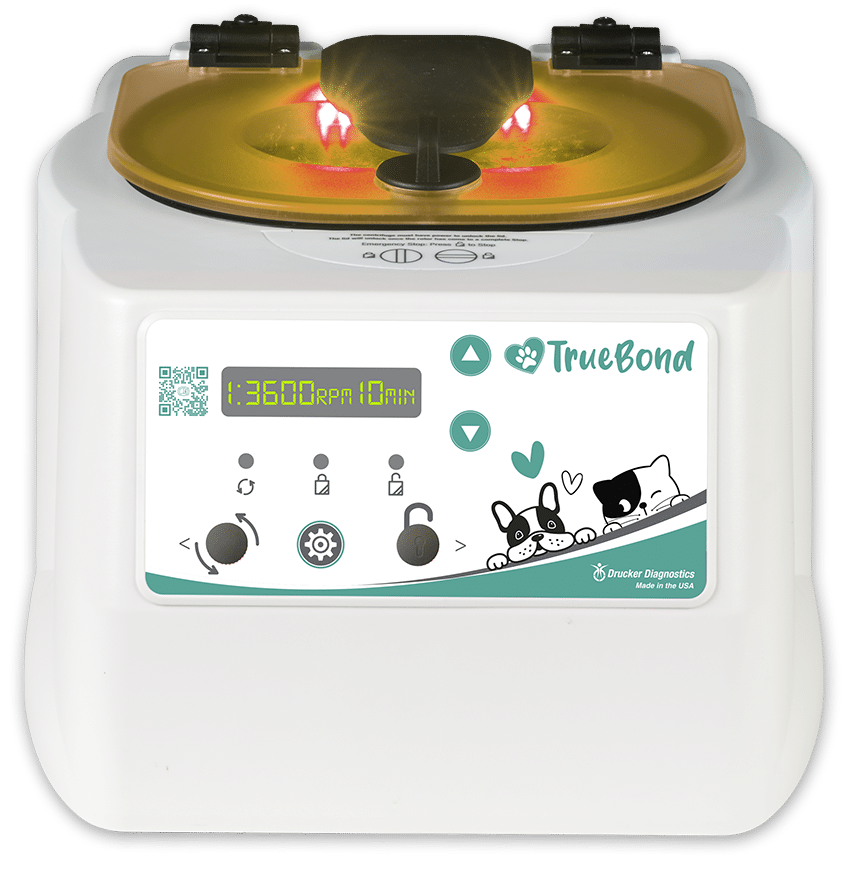 Rotor, Tube Holders, and Inserts Included
TrueBond
Veterinary centrifuge for blood, urine, fecal, and microhematocrit
Capacity: 6 blood, urine, or fecal tubes. 8 microhematocrit tubes.
Max RCF: 1,850 xg
Max Speed: 3,900 RPM
Weight: 12 lbs (5.4 kg)
Dimensions: 12 x 14 x 9 in (30 x 36 x 23 cm)
Warranty: 2 years
Spin blood, urine, fecal, and crit in one centrifuge
Program up to 10 custom settings using the digital display
Compact design requires just 1.35 ft² (1,254 cm²) of counter space
Designed, built, and supported in the USA
One Centrifuge, Any Tube
Spin everything you need on one centrifuge. Veterinary blood, urine, fecal, and microhematocrit tubes can all be spun in the compact TrueBond.
Fits In Your Space
Space is at a premium in your clinic. That's why TrueBond has a small footprint of just 1 square foot, giving you the performance you need without the clutter.
Reliable Quality & Value
Your TrueBond centrifuge works hard to make your life easy. Enjoy years of workhorse performance with no maintenance.
Easy-swap inserts allow you to spin blood, urine, fecal, and crit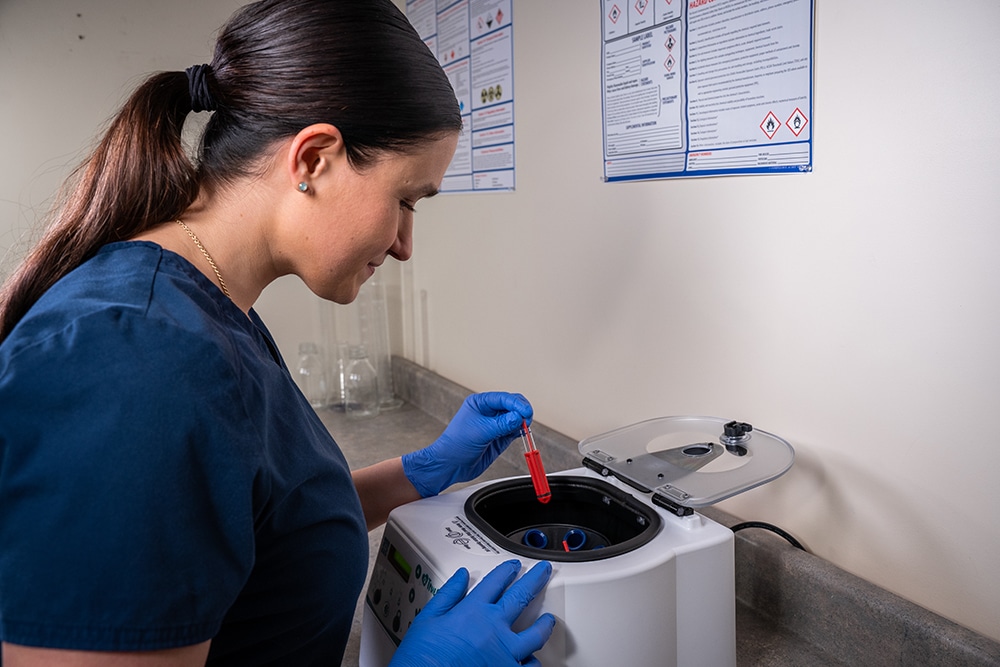 Compact size fits easily on crowded counters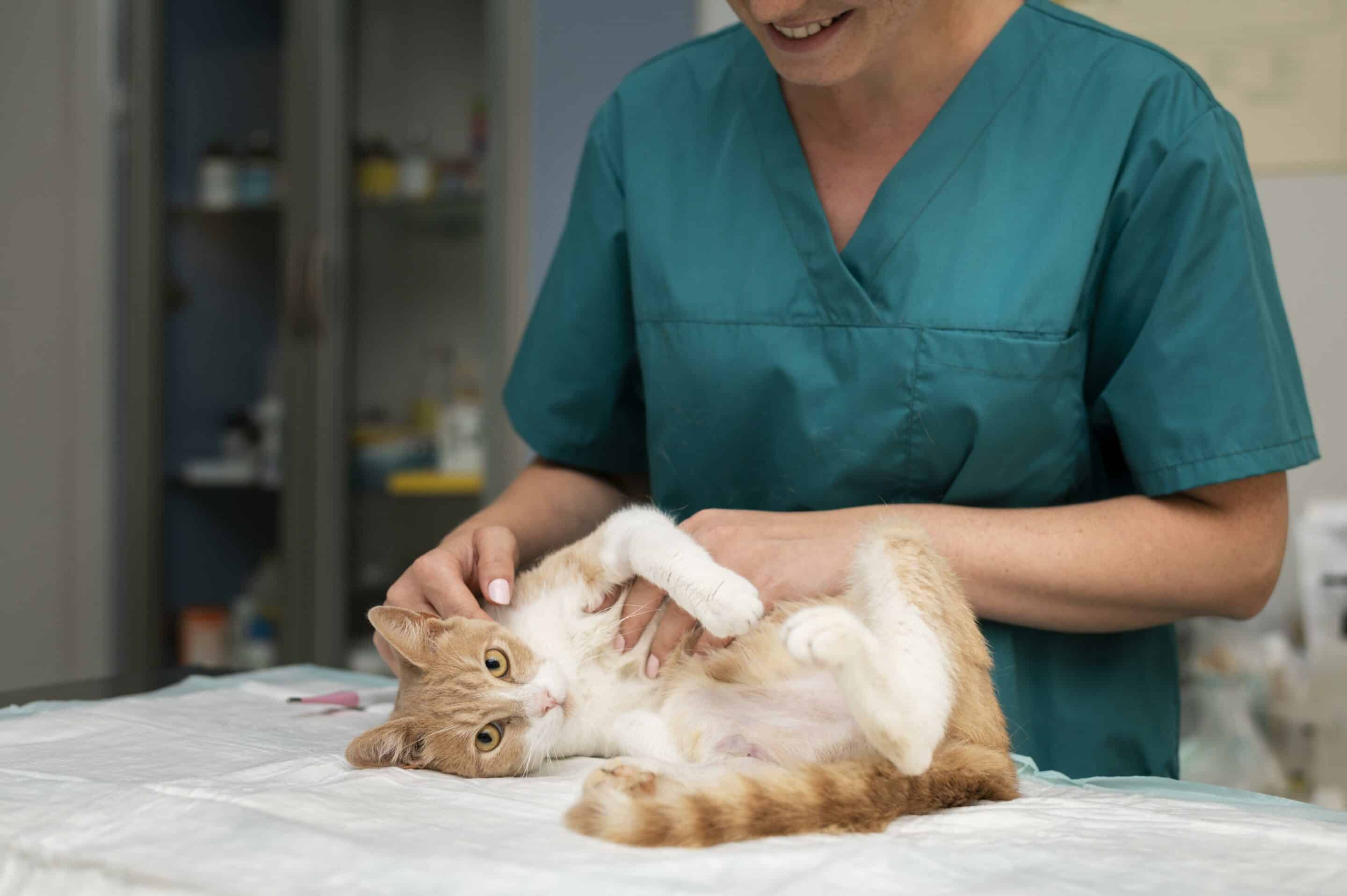 Designed for the unique needs of vets and veterinary practices
What is the warranty on Drucker's centrifuges?
Drucker Diagnostics provides a two (2) year parts and labor warranty.
Will I need to purchase accessories for the centrifuge separately?
Your TrueBond arrives with 6 75-100 mm/3-10 mL universal blue tubes that fit most blood tubes, orange tubes to fit 15 mL fecal and urine tubes and larger blood tubes, 6x inserts for microtainers, and 2x microhematocrit inserts that fit four crit tubes each (total of 8 crit tubes) 
How often should my centrifuge be calibrated?
Drucker Diagnostics recommends the centrifuge be calibrated every 2 years or 5,000 cycles.
What should be used to clean and disinfect the TrueBond?
ONLY isopropyl alcohol, soap and water, or a 10% (5,500 PPM) bleach solution should be used for cleaning and disinfection of the centrifuge and accessories. All surfaces must be dried immediately after cleaning and disinfecting.
What cleaning solutions should be avoided?
TBQ Germicidal products should not be used as they will cause damage to the centrifuge and void the warranty. The use of fully/partially halogenated hydrocarbons, ketones, esters, ethers, benzyls, ethyl benzenes, and all other chemicals not prescribed by Drucker Diagnostics should not be used as they may cause damage to the rotor chamber, rotor, tube holders, accessories, and centrifuge exterior. If this occurs the warranty will be voided.
Want to learn more? Request more information