Light Up Your Lab with HORIZON Centrifuges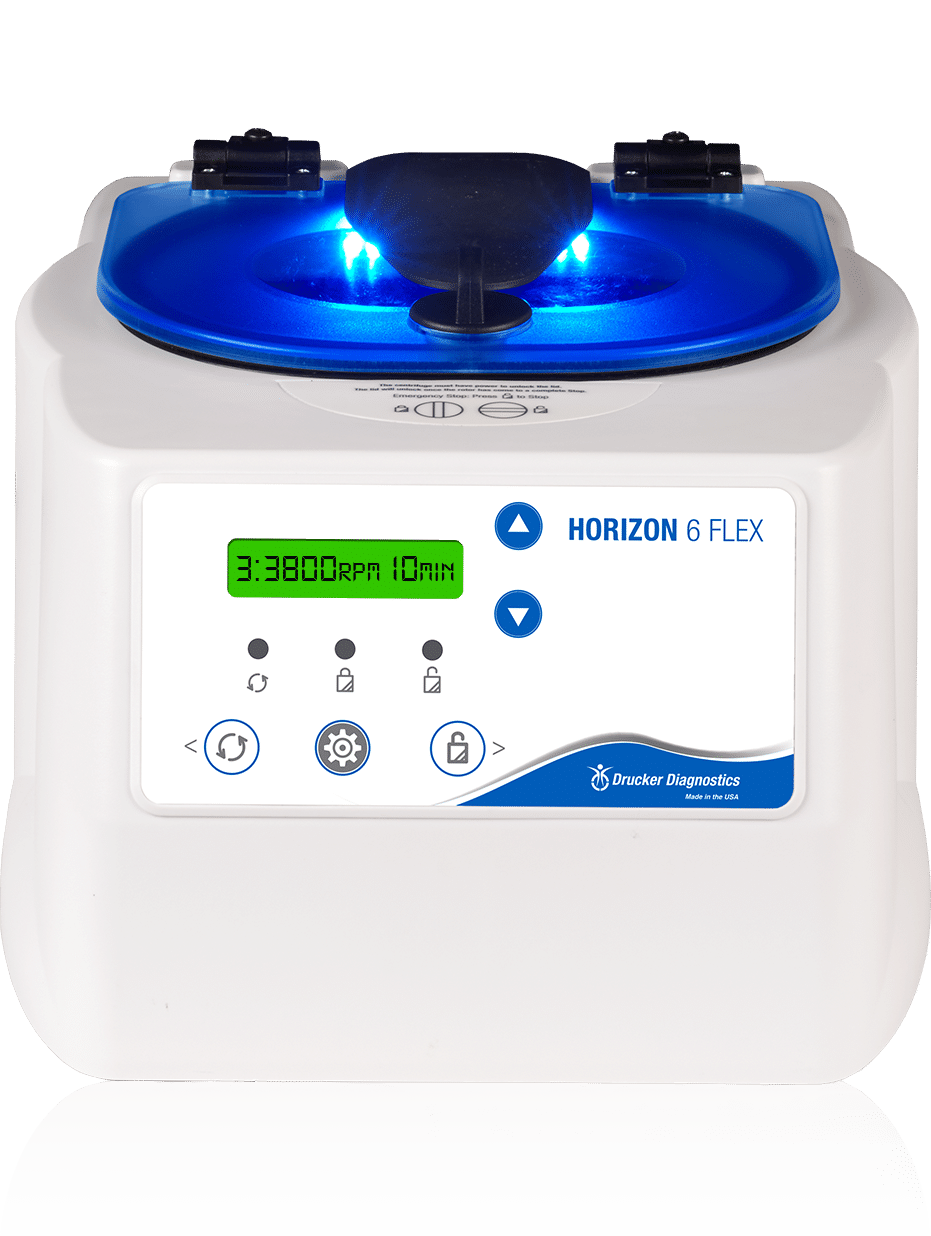 Easy to Use
Choose from three preset settings for chemistry, coag, or urine; or save up to 10 custom settings with the fully programmable Flex models.
Easy to Monitor
Process samples more efficiently. HORIZON's patented LED lid lighting indicates when the centrifuge is ready, running, or done.
Engineered for Safety
Protect your lab with imbalance detection and a shatterproof lid, which can only be opened when the rotor is stopped.
A Great Value
Each centrifuge is ready to run with rotor, universal tube holders, and 2-year warranty included in the affordable price.
Simplify, Streamline, and Standardize
With easy-to-use controls that meet your lab's need for flexibility or repeatability, Drucker Diagnostics' HORIZON centrifuges are the affordable, durable choice for any routine lab.
Contact us now to find out how you can benefit from HORIZON, or request a free, no-obligation 30-day evaluation.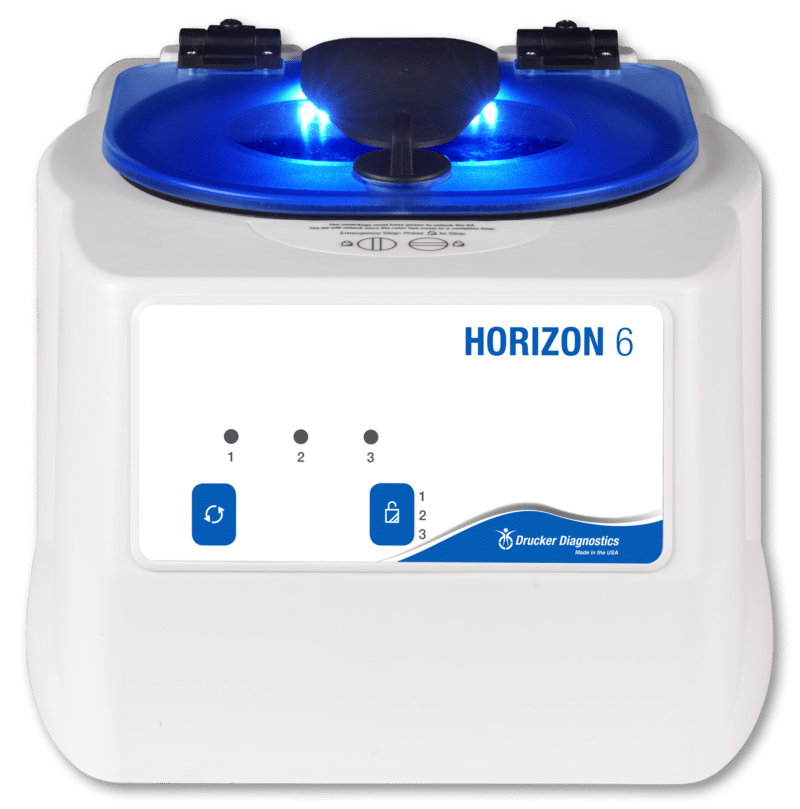 HORIZON 6
6 tube capacity (75-100 mm)
3 presets, or customize with your lab's validated settings
Ideal where space is at a premium and consistency is key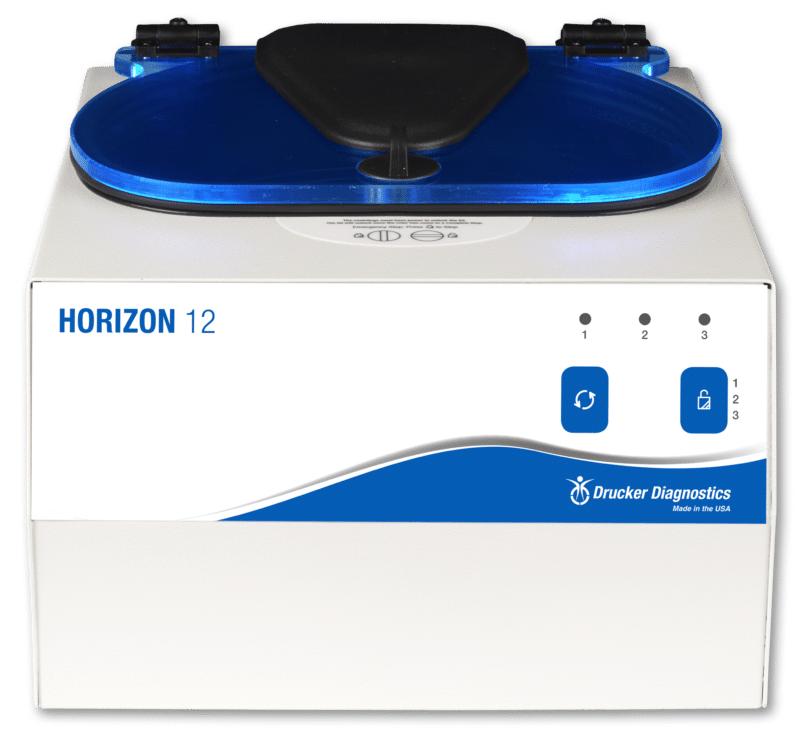 HORIZON 12
12 tube capacity (75-100 mm)
3 presets, or customize with your lab's validated settings
For midsize routine labs with a repeatability emphasis
HORIZON 24
24 tubes (75-100 mm), or 6 x 50 mL
3 presets, or customize with your lab's validated settings
For high volume labs seeking operational standardization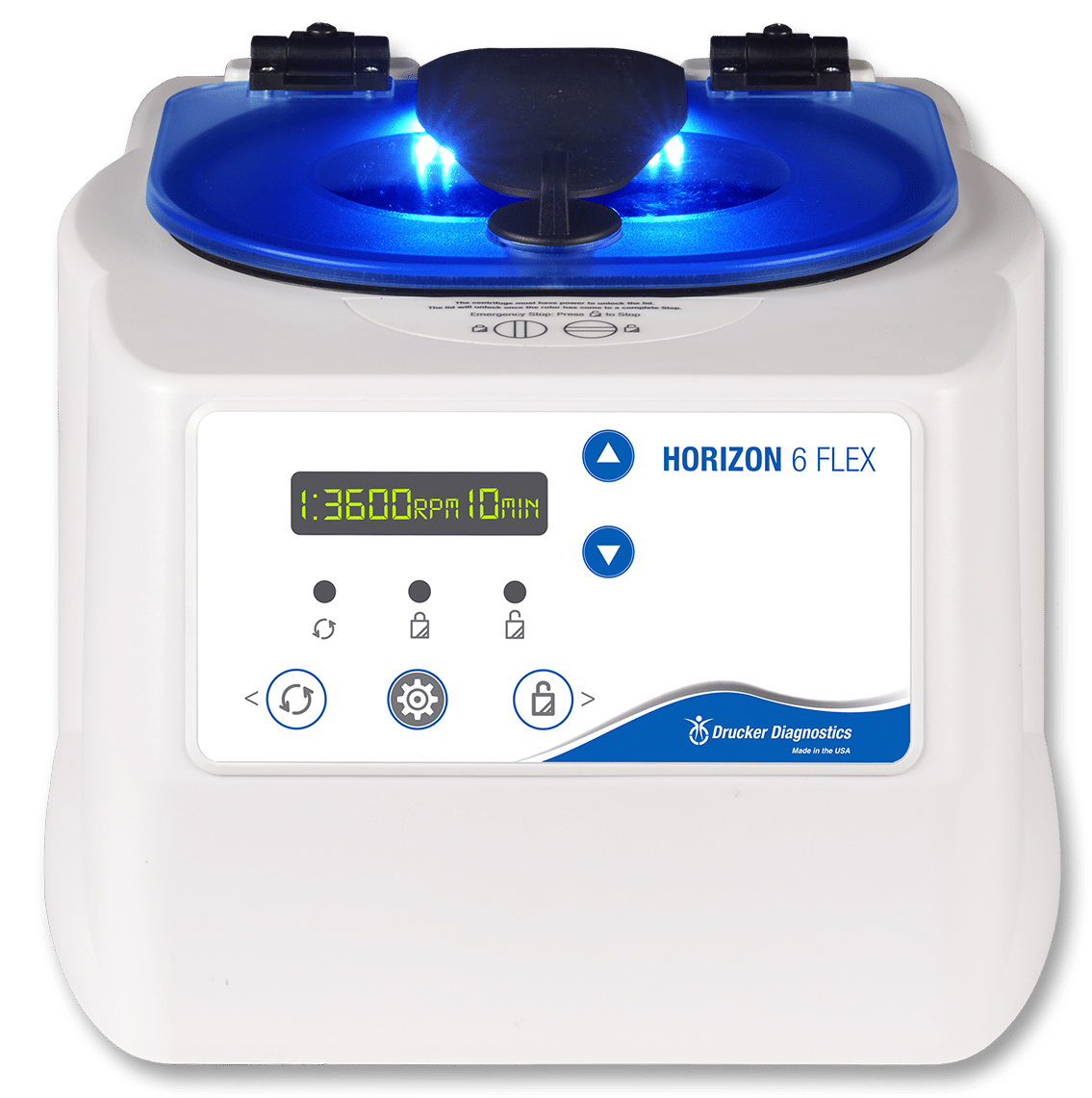 HORIZON 6 Flex
6 tube capacity (75-100 mm)
10 programmable cycles, digital display and speed/time control
For small routine labs spinning a variety of samples or seeking a centrifuge with a fully digital display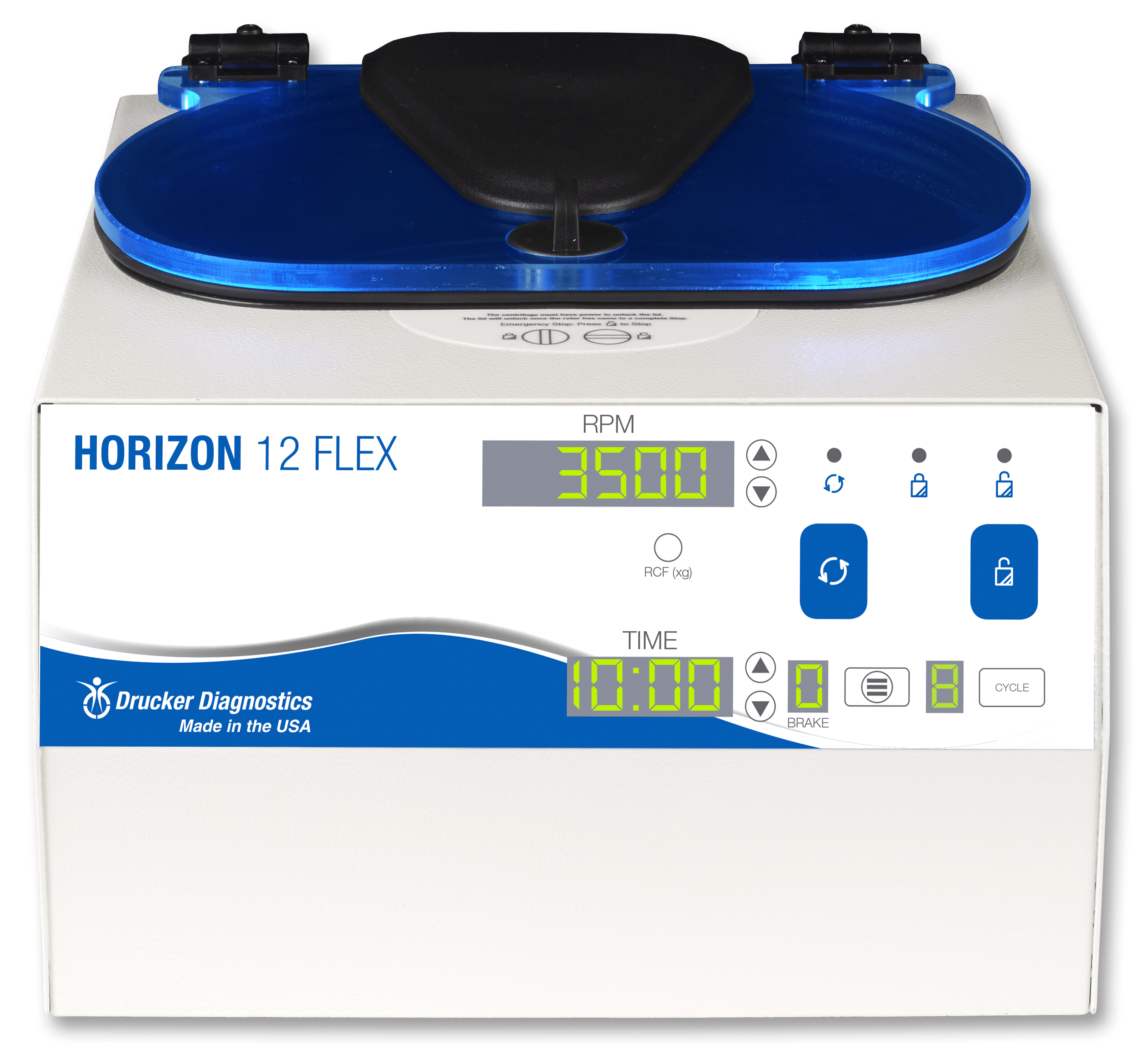 HORIZON 12 Flex
12 tube capacity (75-100 mm)
10 programmable cycles, digital display and speed/time control
Ideal for medium labs with a variety of sample preparations, or where a digital display is desirable
HORIZON 24 Flex
24 tubes (75-100 mm), or 6 x 50 mL
10 programmable cycles, digital display and speed/time control
Ideal for large labs with many varied specimen preparations or needing to-the-second cycle countdown
Designed, built, and supported in the USA