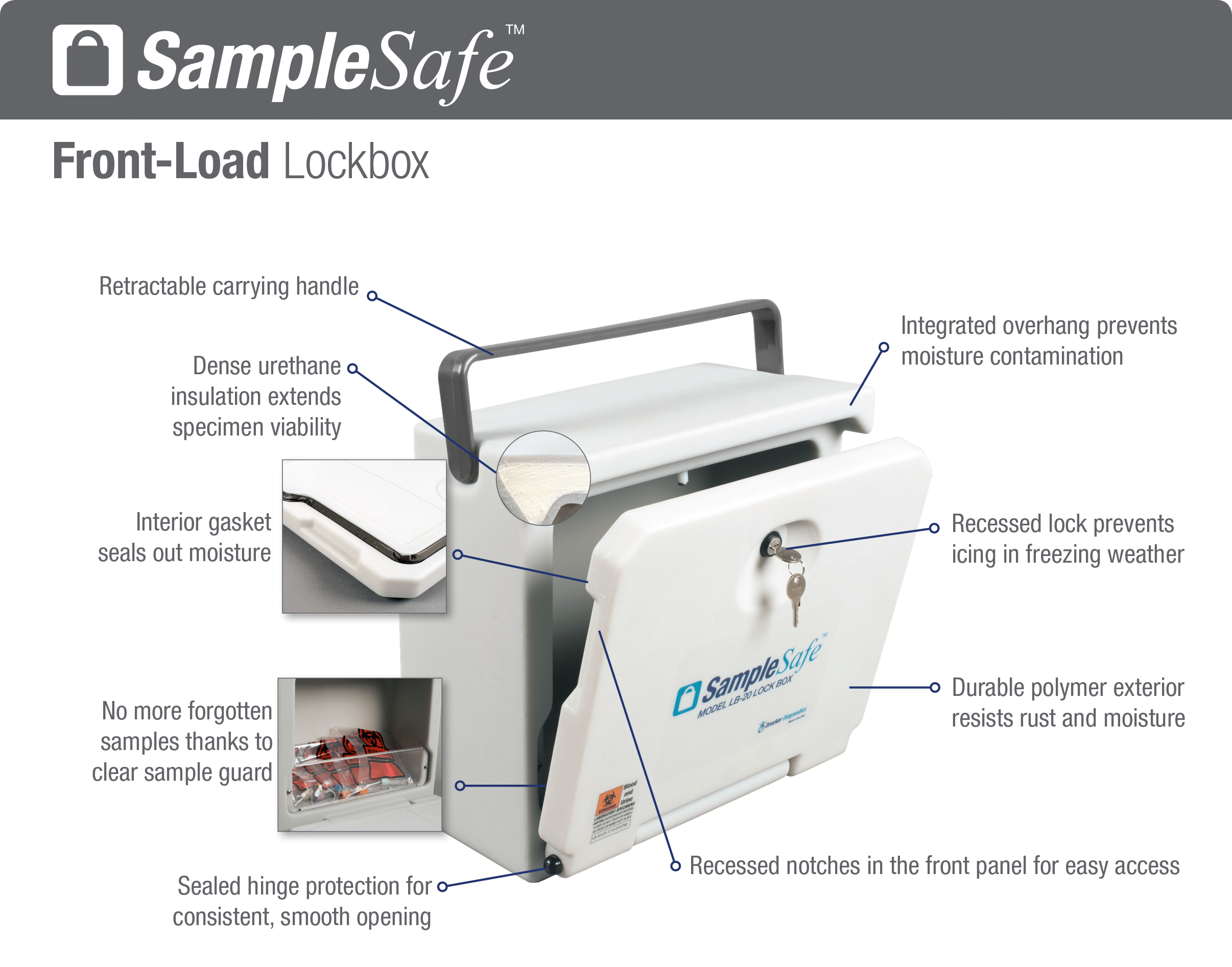 Can pay for itself in one day of bad weather
Heat and cold can both render specimens unusable. If a site collects at least six samples per day, one day of extreme temperatures without the SampleSafe lockbox could ruin all six samples, at a cost of up to $350 in re-draws. With a SampleSafe protecting the specimens, no re-draws are required – a $350 savings, more than double the retail price of the lockbox.
Private Labeling Available

FRONT LOAD SPECIFICATIONS
Height – 14.0 in.
Width – 15.0 in.
Depth – 8.0 in.
Weight – 11.5 lbs.
Internal Volume – 570 in³
Warranty – 5 Years