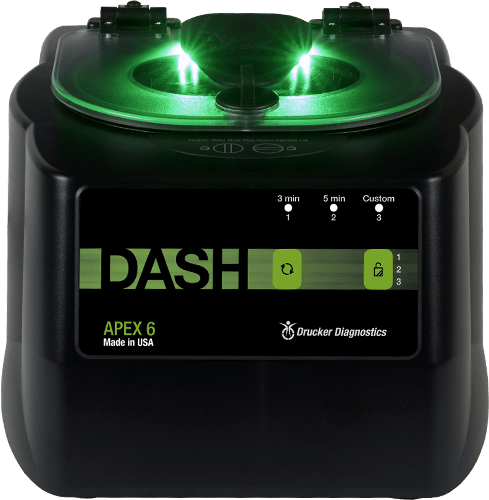 CUT LAB TAT BY
20 MINUTES
WHAT IS THE DRUCKER DASH APPROACH?
The Drucker DASH is a collection of simple process improvements that can cut TAT by 20 minutes. Most are low cost and easy to implement, but can have a dramatic impact.
Drucker DASH focuses on streamlined processes, improved clarity, minimized waste, and faster STAT spin times to drive TAT improvements for STAT labs.
TRANSFORM YOUR LAB

IN 6 STEPS


DASH APEX 

HIGH G-FORCE CENTRIFUGES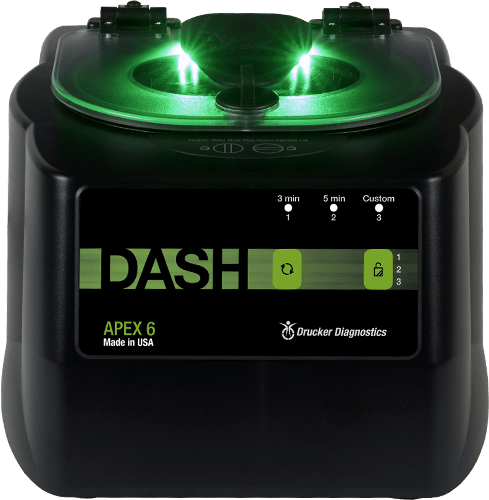 APEX 6
The Apex 6 quickly and effectively separates up to 6 STAT samples. Hospital labs can reduce overall turnaround time with the DASH Apex 6's fast, high-performance sampling, preprogrammed features, and cost-effective price.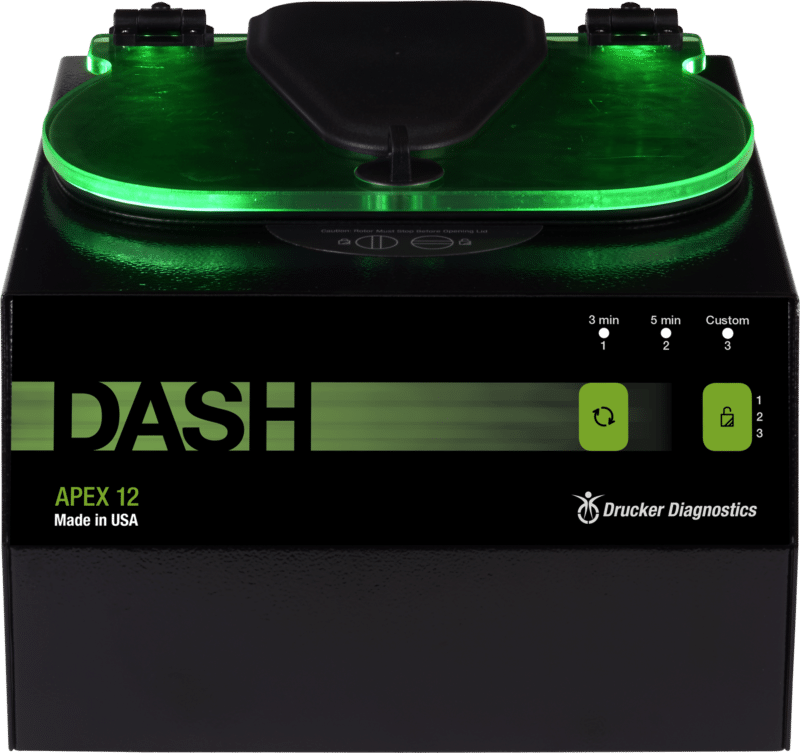 APEX 12
The DASH Apex 12 offers the same high-performance sampling as the Apex 6, but can centrifuge up to 12 samples at once. This user-friendly midsize centrifuge is perfect for hospital labs and other STAT processing needs.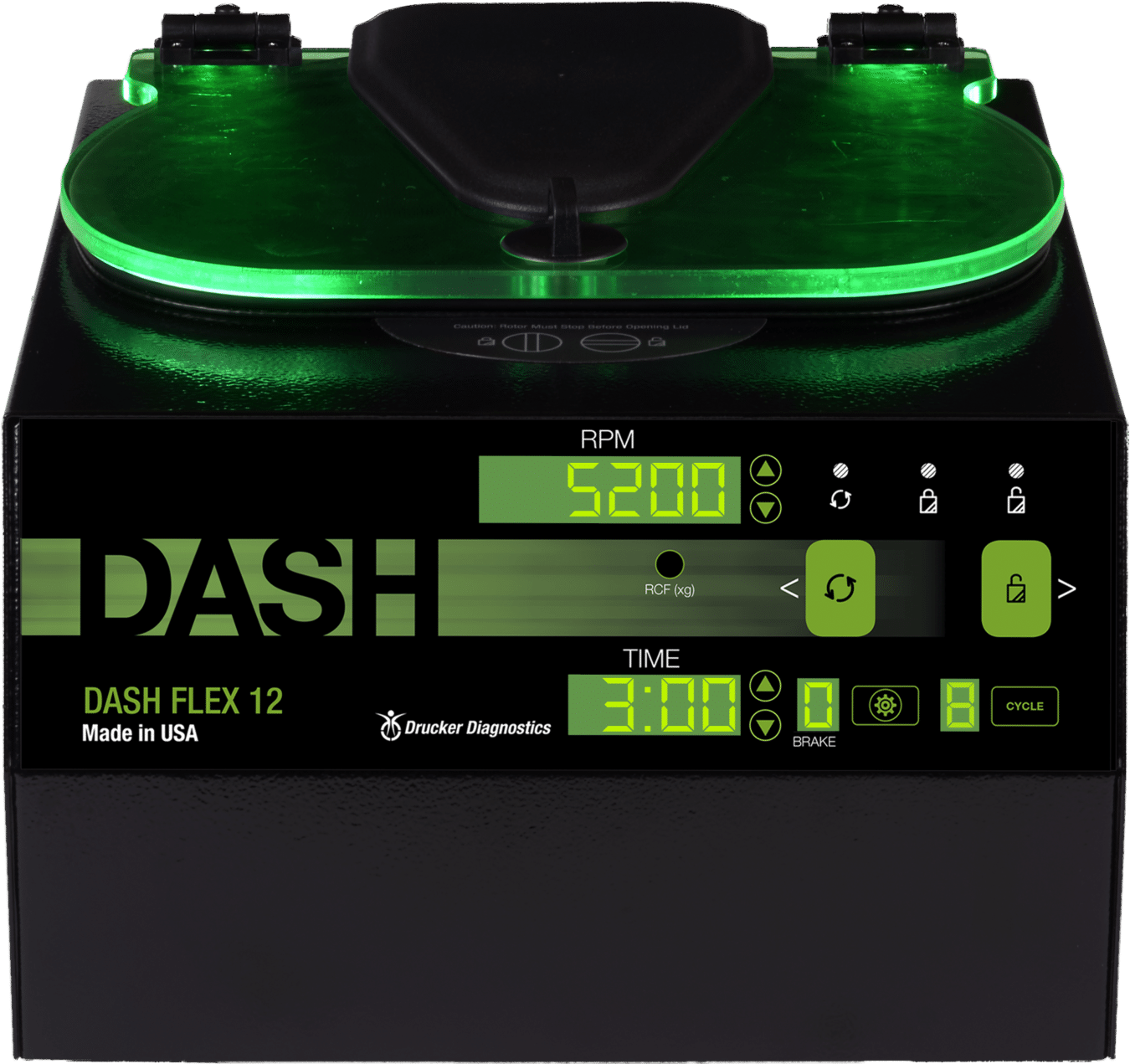 FLEX 12
The Flex 12 is a fully programmable STAT centrifuge. Set and save up to 10 time, RPM, and g-force settings with the digital display, and monitor cycle status with LED lid lighting. The DASH Flex 12 is ideal in labs where flexibility is key.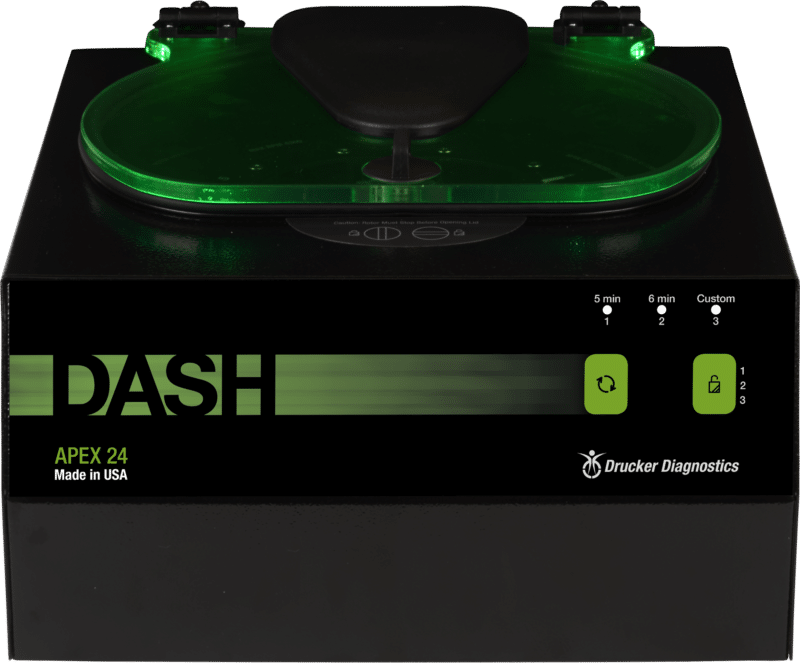 APEX 24
The Apex 24 provides high-quality processing for up to 24 samples. Our largest STAT unit, the Apex 24 offers higher capacity during each spin. Its reliability, capacity, and power make it a good choice for high-volume STAT.