CUT LAB TAT IN HALF WITH THE DASH APEX
Speed up and simplify your lab processes with Drucker Diagnostics' DASH Apex high G-force centrifuges. This innovative and patented centrifuge line is built from the ground up to increase efficiency and reduce TAT, empowering your lab to report results in record time. 
Reduce your spin time by 70% or more

Simple 2-button interface for error-free operation

Ideal for chemistry, coag, and pediatric samples

Spin tubes in as little as three minutes
DASH APEX 

HIGH G-FORCE CENTRIFUGES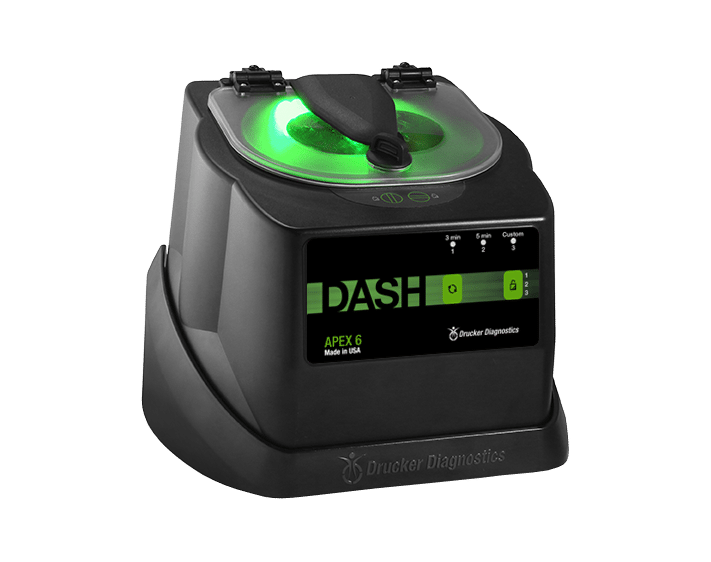 APEX 6
The Apex 6 uses High G-force capabilities to quickly and effectively separate up to 6 samples in 3 minutes. Hospital labs can reduce overall turnaround time with the Apex 6's fast, high-performance sampling and preprogrammed features.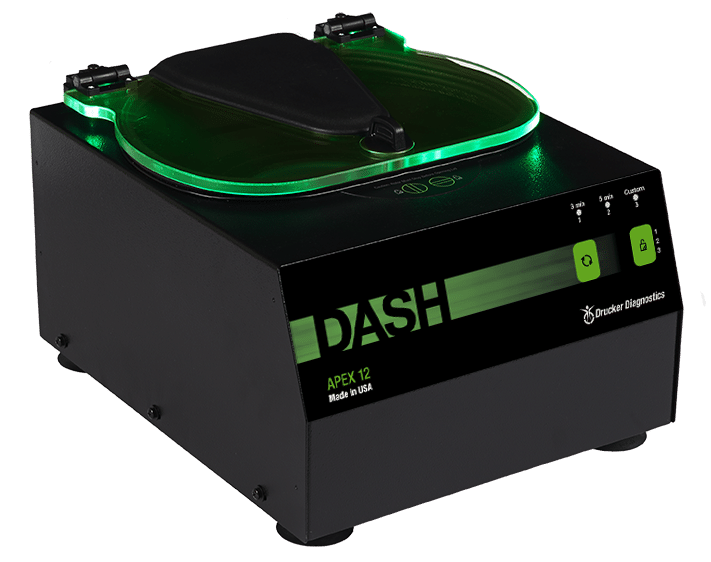 APEX 12
The Apex 12 offers the same high performance as the Apex 6, but can centrifuge up to 12 samples at once in just 3 minutes of processing time. This mid-size centrifuge is perfect for hospital labs and other STAT processing needs.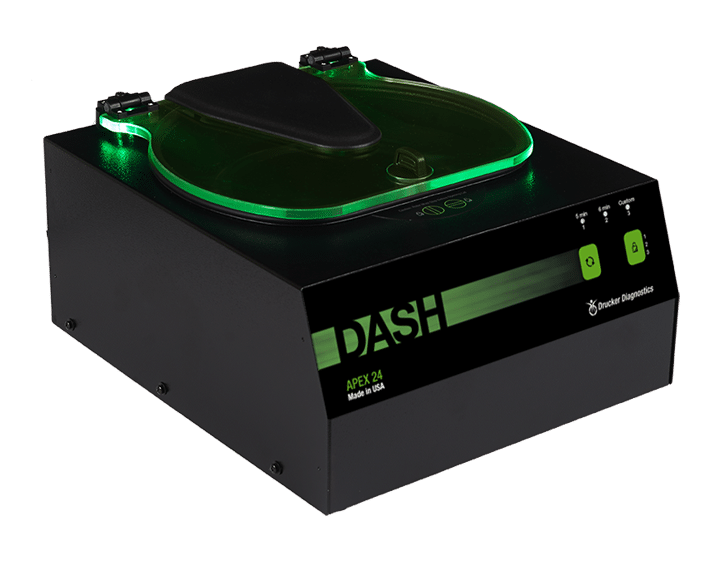 APEX 24
The Apex 24 provides High G-force processing for up to 24 samples in 5 minutes. As the largest unit, the Apex 24 offers higher capacity during each spin. Its reliability, capacity, and power make it a good choice for high-volume STAT.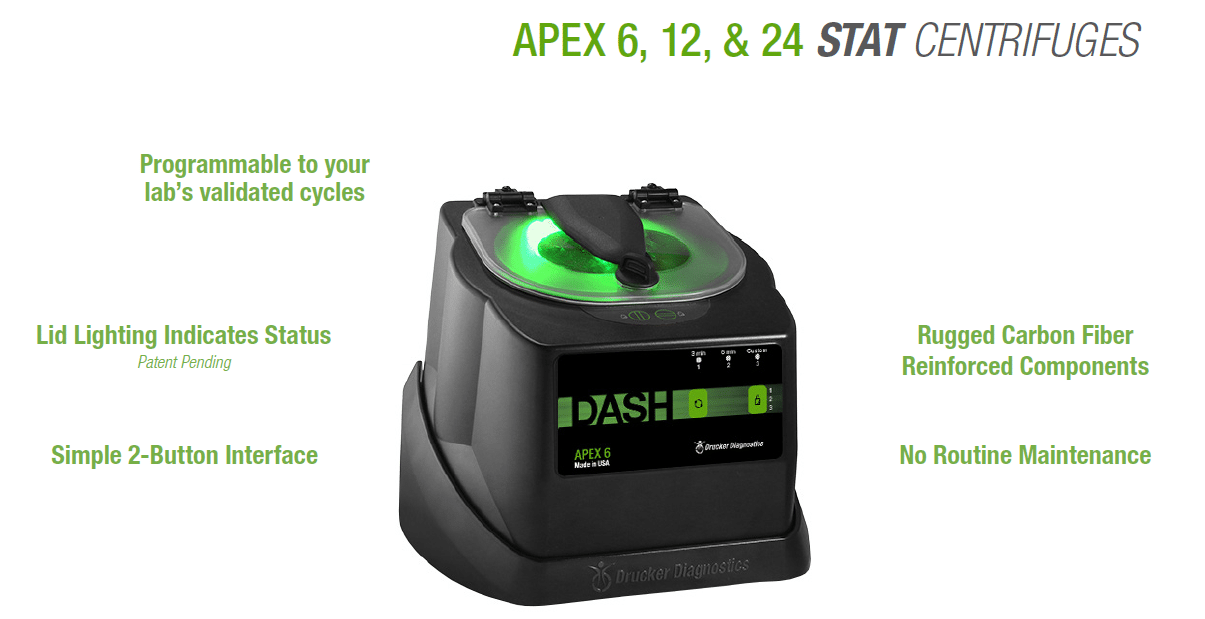 LEARN MORE ABOUT DASH APEX STAT CENTRIFUGATION
WHAT IS THE DRUCKER DASH APPROACH?
The Drucker DASH is a collection of simple process improvements that can cut TAT by 20 minutes. Most are low cost and easy to implement, but can have a dramatic impact.
Drucker DASH focuses on streamlined processes, improved clarity, minimized waste, and faster STAT spin times to drive TAT improvements for STAT labs.