CUT LAB TAT IN HALF WITH THE DASH APEX
Speed up and simplify your lab processes with Drucker Diagnostics' DASH STAT centrifuges. This innovative and patented centrifuge line is built from the ground up to increase efficiency and reduce TAT, empowering your lab to report results in record time. 
Drastically reduce your spin time

Simple 2-button interface for error-free operation

Ideal for STAT chemistry, coag, and pediatric samples

Spin tubes in as little as three minutes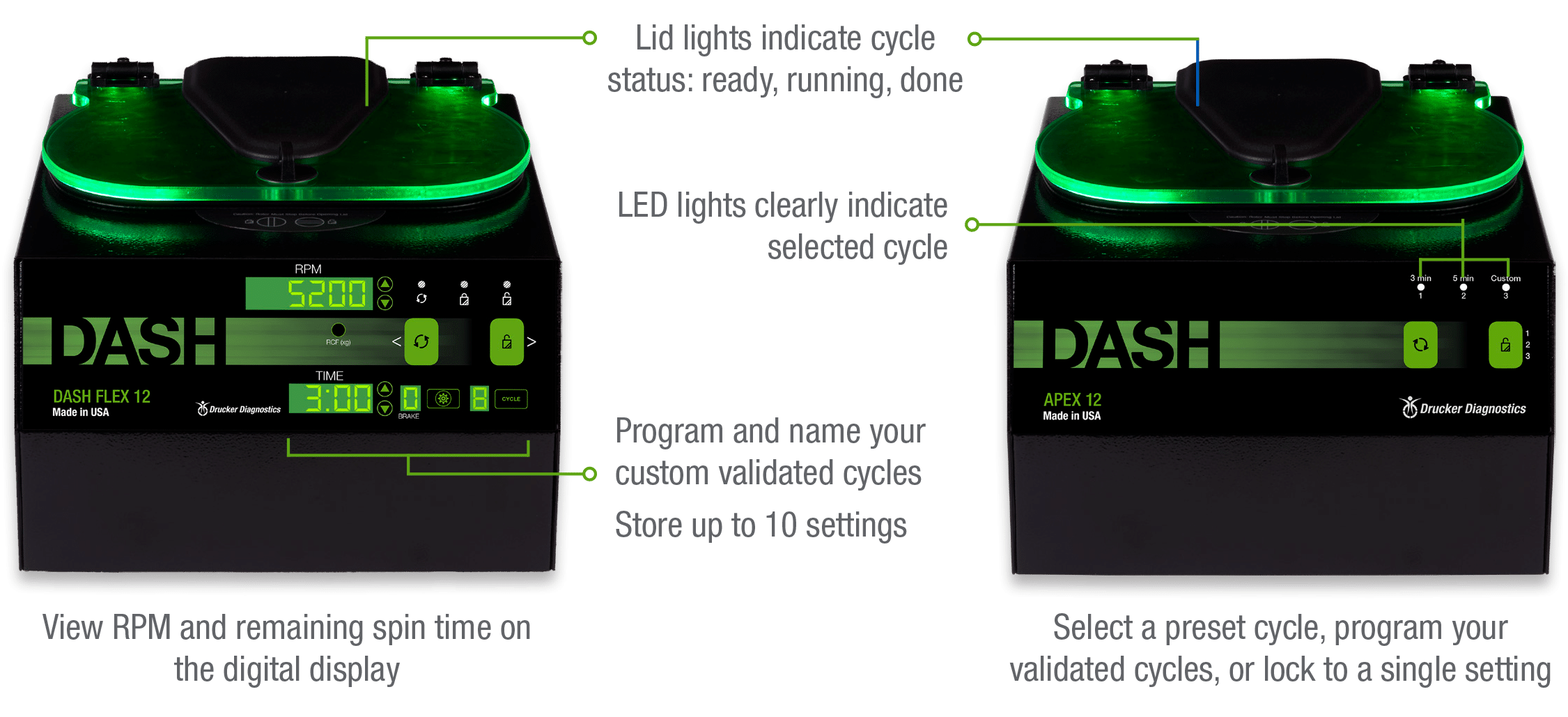 LEARN MORE ABOUT DASH STAT CENTRIFUGES
WHAT IS THE DRUCKER DASH APPROACH?
The Drucker DASH is a collection of simple process improvements that can cut TAT. Most are low cost and easy to implement, but can have a dramatic impact.
Drucker DASH focuses on streamlined processes, improved clarity, minimized waste, and faster STAT spin times to drive TAT improvements for STAT labs.