HIGH G-FORCE STAT CENTRIFUGES
High performance STAT processing to meet the needs of the most demanding lean laboratories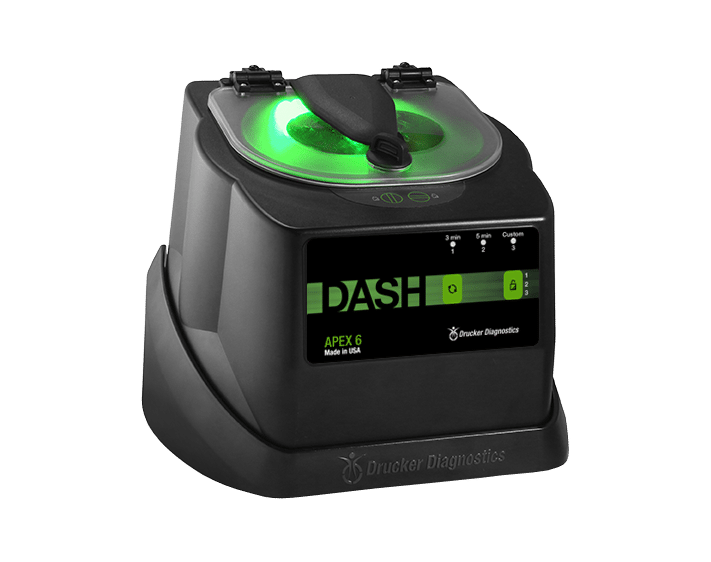 APEX 6
The Apex 6 uses High G-force capabilities to quickly and effectively separate up to 6 samples in 3 minutes. Hospital labs can reduce overall turnaround time with the Apex 6's fast, high-performance sampling and preprogrammed features.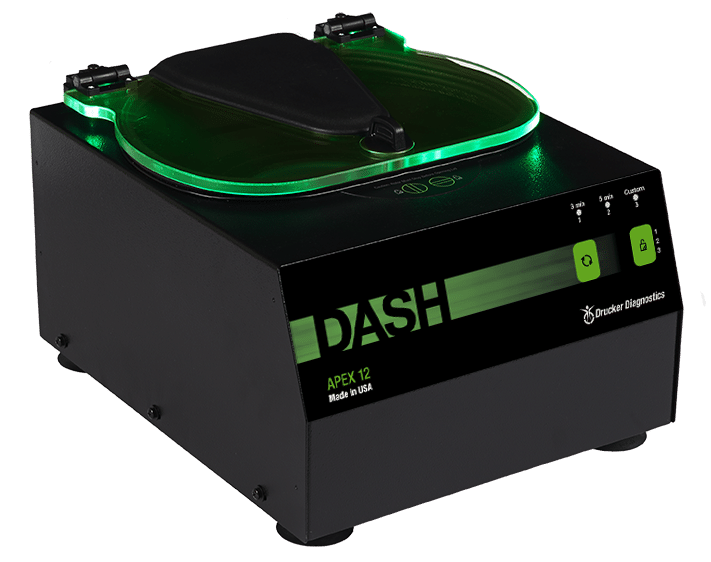 APEX 12
The Apex 12 offers the same high performance as the Apex 6, but can centrifuge up to 12 samples at once in just 3 minutes of processing time. This mid-size centrifuge is perfect for hospital labs and other STAT processing needs.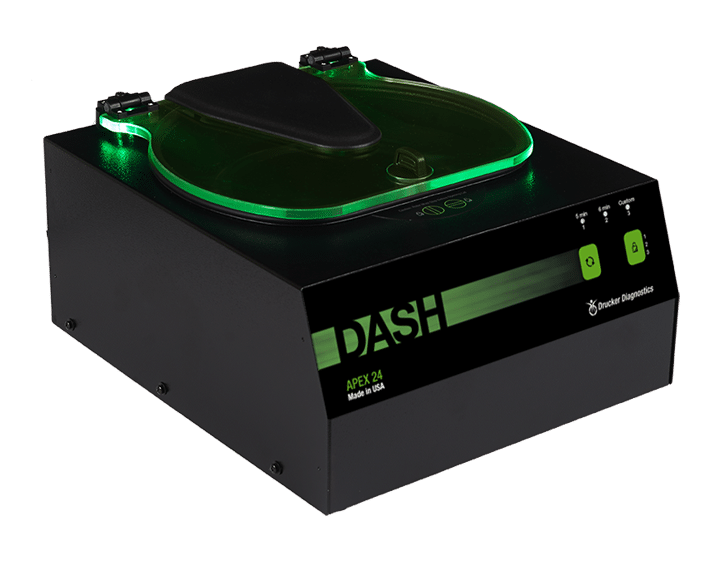 APEX 24
The Apex 24 provides High G-force processing for up to 24 standard size tubes in 5 minutes. The largest STAT processing unit, the Apex 24 offers higher capacity during each spin. Its reliability, capacity, and power make it a good choice for high-volume STAT.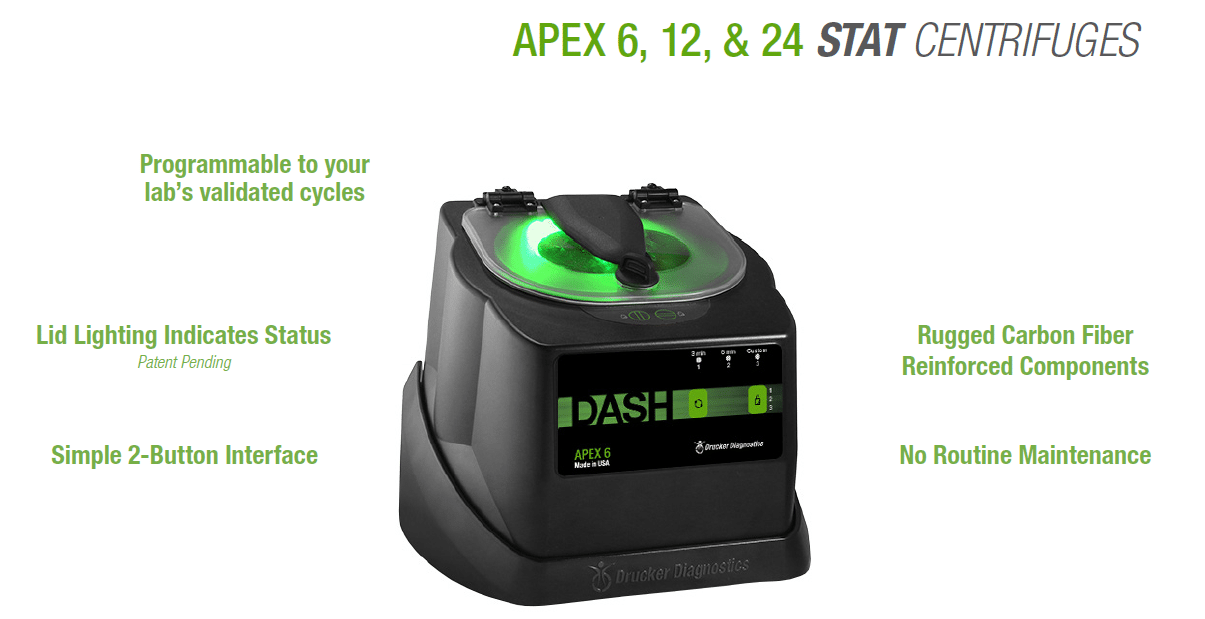 LEARN MORE ABOUT DASH APEX STAT CENTRIFUGATION
DRUCKER DASH APPROACH
The Drucker Dash Approach to centrifugation, when used in combination with Drucker's DASH Apex centrifuges (below), introduces a few simple changes to improve your turnaround time (TAT) and transform your lab into an agile system. The approach uses a centrifuge array to eliminate queuing, which allows for immediate centrifuging. Small centrifuges in an array can be loaded quickly without batching and without waiting for a previous cycle to finish.
Click below to learn more about the Drucker DASH Approach
DRUCKER DASH WHITE PAPERS
Explore the testing that has been performed on Drucker DASH Apex units and see the TAT differences and specimen quality that has been achieved.