STAT processing is faster and easier than ever with Drucker Diagnostics' DASH centrifuges. Reduce TAT with the digital Flex 12 or set-and-lock Apex line. See the full lineup »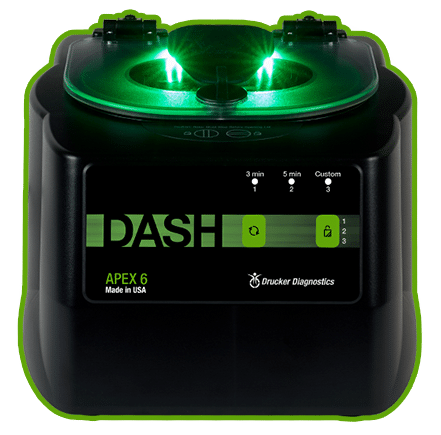 Did you know all Drucker products are free to try for 30 days? Call us toll-free at 1-866-265-1486 or fill out the form below to learn more. We look forward to hearing from you!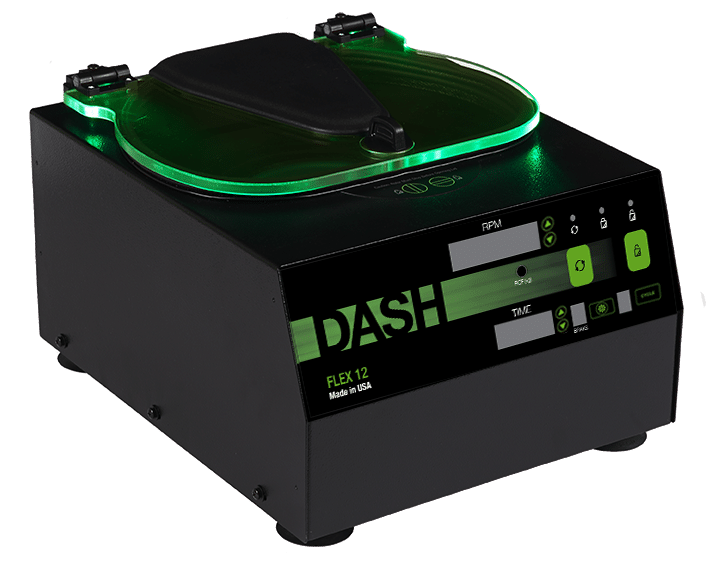 Easy to Monitor
LED lid lighting indicates when the centrifuge is ready (off), running (on), or done (flashing), reducing forgotten samples and keeping TAT down. The Flex 12's digital display shows cycle time remaining.
Easy to Use
Program up to 10 custom time, RPM, and g-force settings with the DASH Flex 12. Or, set and lock your three preferred cycles using the DASH Apex line's user-friendly two-button interface.
Eliminate Wait Time
DASH centrifuges are so compact that they can be used in an array in accessioning. Samples can be spun as soon as they arrive, further driving down TAT. For our most compact unit, consider the Apex 6.
Which centrifuge is right for you?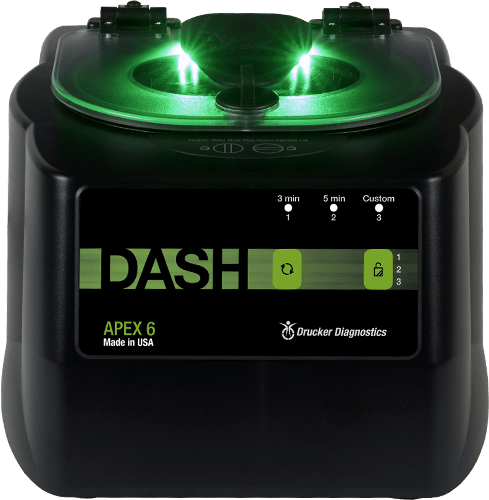 DASH Apex 6
Capacity: 6 (75-100 mm/3-10 mL)
Max Speed: 4000 xg @ 5500 RPM
Settings: 3 set-and-lock presets
Dimensions: 11 x 14 x 8 in
Weight: 12 lbs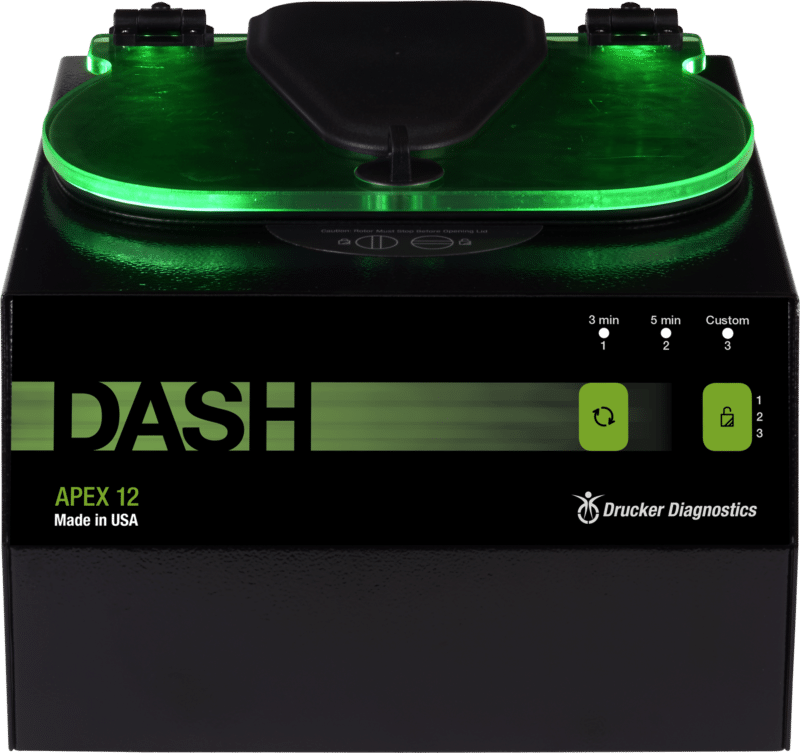 DASH Apex 12
Capacity: 12 (75-100 mm/3-10 mL)
Max Speed: 4000 xg @ 5200 RPM
Settings: 3 set-and-lock presets
Dimensions: 13 x 15 x 9 in
Weight: 34 lbs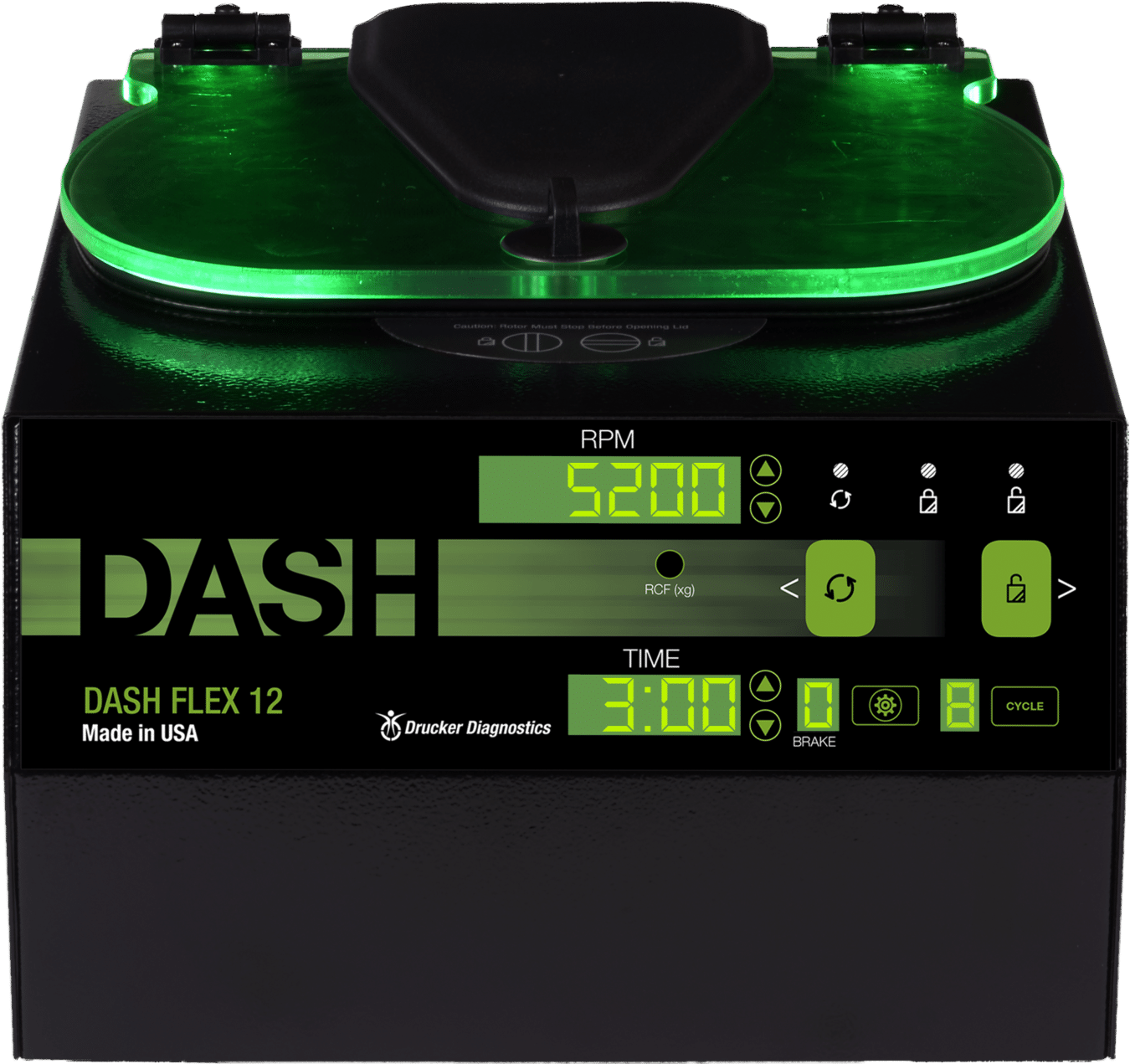 DASH Flex 12
Capacity: 12 (75-100 mm/3-10 mL)
Max Speed: 4000 xg @ 5200 RPM
Settings: 10 programmable
Dimensions: 13 x 15 x 9 in
Weight: 34 lbs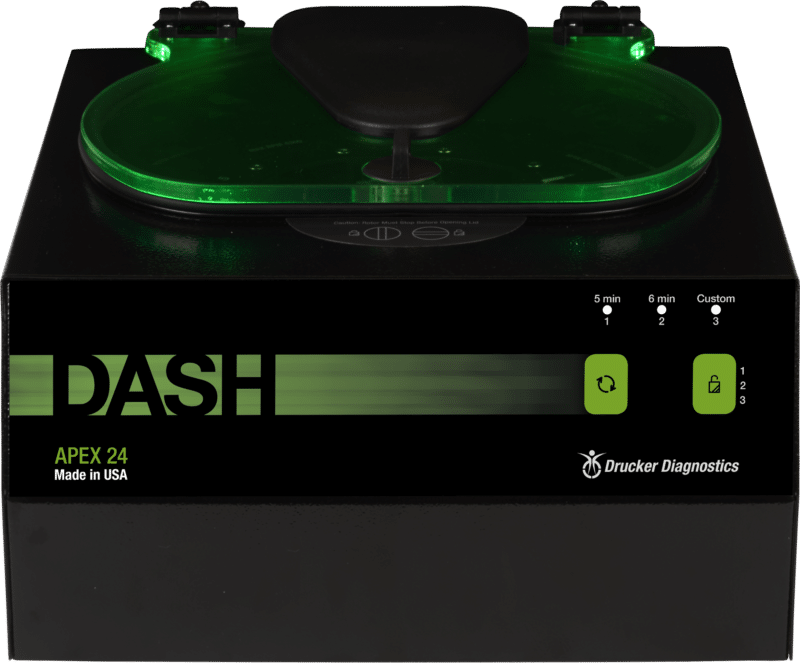 DASH Apex 24
Capacity: up to 6 x 50 mL
Max Speed: 3000 xg @ 4200 RPM
Settings: 3 set-and-lock presets
Dimensions: 15 x 17 x 9 in
Weight: 39 lbs
Designed, built, and supported in the USA